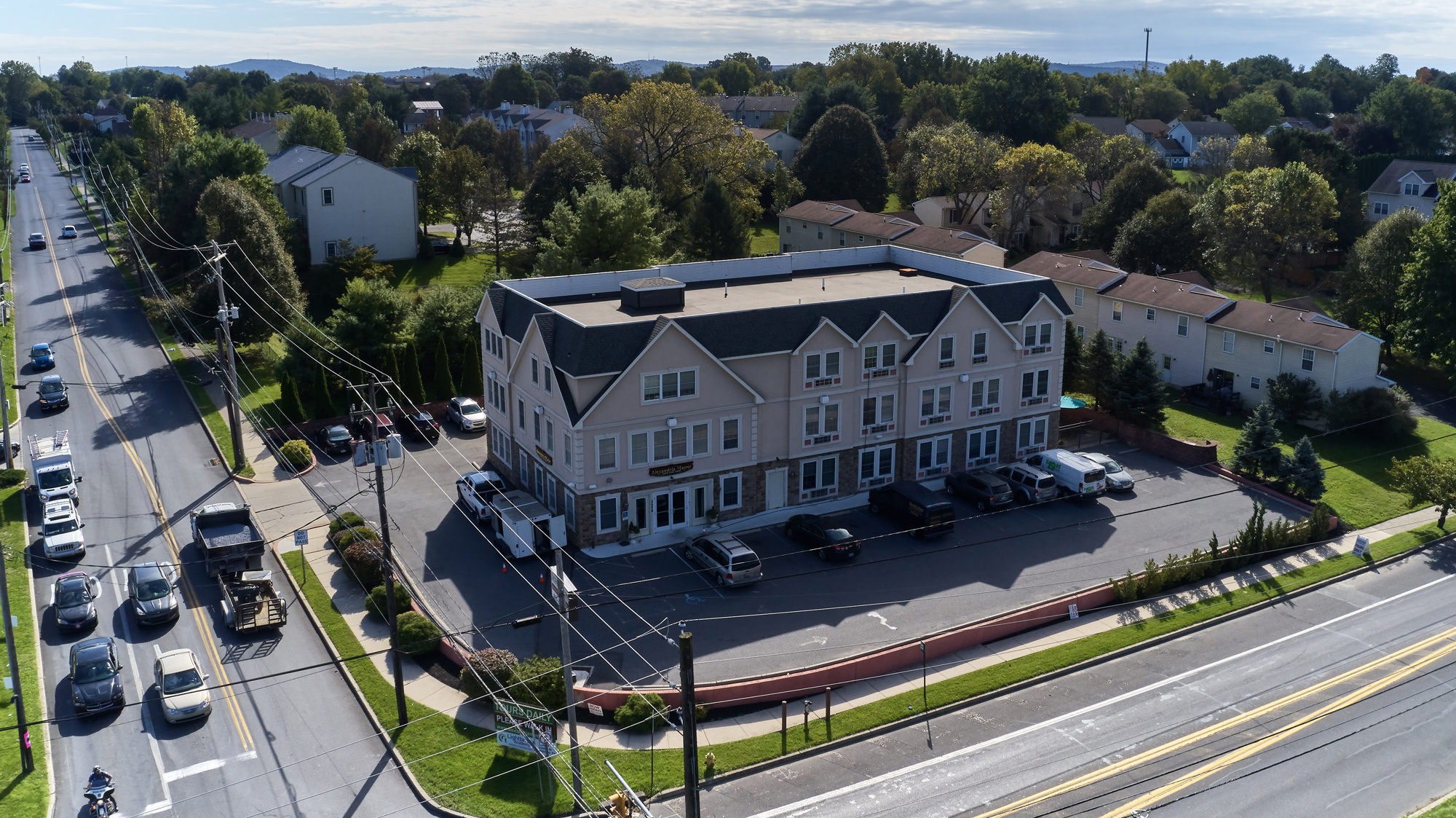 Filter By Section
Overview
Welcome to Alexandria Manor of Bethlehem. For 25 years we have been family-owned and operated. This defines the residents' experience: a home-like feel, treated like family, and affordable quality care. We take pride in the care of our residents!
Short-term stays & respite care
Alexandria Manor of Bethlehem is now offering short-term and respite care stays for your loved one. Whether you want to take a long weekend, vacation or just catch up on chores, loved ones can stay with us for a little as three days. Pricing starts at $99/per day, is valid for Alexandria Manor of Bethlehem only, and is based on availability. Call Terry for details 610-867-3060.
Senior living transition program
Are you paying too much for senior living and need more care for less money? Moving is easier than you think.  If you are required to give 30-day notice we will get you moved and ensure that you are not making double payments. Our Senior living transition program is designed to facilitate the paperwork process and the coordination of transportation and moving your personal items. Call Terry for details 610-867-3060.
Our Bethlehem location is located at 3534 Linden Street, Bethlehem, PA 18017 – Get Directions. Feel free to give us a call at 610.867.3060
Amenities
Alexandria Manor Provides:
Personal Care for Self-Sufficient Seniors Who Need Some Assistance in Daily Living
Respect & Individual Care
Semi-Private & Private Rooms
Private Bath Availability
Wheelchair Accessibility
Complete Furnishings (personal belongings welcome)
3 Meals per Day, Plus Snacks
Home Cooking on the Premises, Including Special Diets Such as: Kosher, Diabetic, Low Salt
Large Dining Rooms
Large Living Rooms
Sitting Rooms
Enclosed & Open Decks
Laundry Services (No Extra Charge)
Amenities / Activities Include:
Bingo
Arts & Crafts
Live Entertainment
Cable Readiness in Every Room (No Extra Charge)
Telephone Jack in Every Room
Close to some of the Most Beautiful Parks in the Region
Doctor Available On-Site
Physical, Occupational and Speech Therapy Available On-Site
Close Proximity to Hospitals and Physicians' Offices
More Personal Attention in Our Smaller Home Environment
Education on Health Care and Other Topics of Interest
Lab Work and X-Rays Available
Social Programs
Residential Community
Beauty / Barber Shop On-Site
A Safe and Secure Atmosphere Providing:
All Employees CPR Certified
Full Sprinkler Systems
Monthly Fire Drills
Proper Ventilation & Lighting
Pull-Bell System Next to Every Bed and in Every Bathroom
Licensed by Department of Public Welfare
Certified in Personal Care HomeAdministration
Handicapped Accessibility
Alexandria Manor Respite:
Short-Term, Temporary Care
Provides a Respite for Full-Time Caregivers and Family Members
Special Care for Individual Needs
By the Day, Week and Month
During Holidays, Vacations, Etc.
Time Out from the Demands of Caring for a Loved One
Rest for the Caregiver
Independent Living:
Home Cooked Meal for Lunch and Dinner
Complete Stock of Refrigerated, Canned, and Other Goods for Breakfast and Snacks
Laundry and Cleaning Services Once a Week
Cable TV Service in Every Room at No Extra Charge
Independent Residents are Also Welcome to Utilize the Services Provided by Our Physical Therapists, Labs, and House Physician
Very Affordable Rates
Direct Contact with Our Associate Pharmacy for Medication Management
Rates
Room
Semi Private: $2700
Private: $3700
Respite
Semi Private: $99
Private: $125
Discounts for Couples
Extras
$300.00 each incontinency
Rate will go up 4% 1 year of move in date
Offer good for new residents only
No sign up fees, No buy in
Laundry included, Basic cable included
Contact Us
"*" indicates required fields
Request A Tour
Interested in a tour? Fill out this form with your preference and someone will contact you to schedule your tour!
Reach Out Today